Onshore Myanmar boasts a total of 13 sedimentary basins. Two of these basins have seen extensive exploration and production, whereby deeper and more challenging hydrocarbon potential is also known.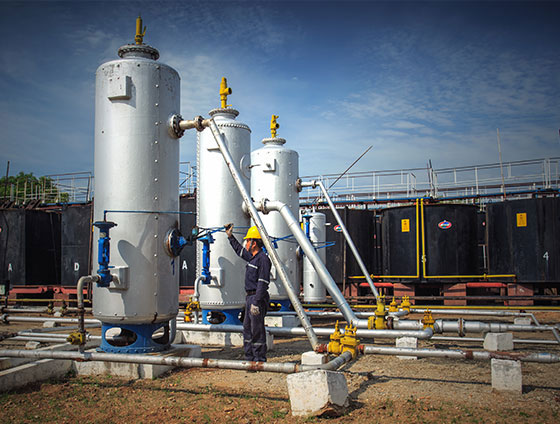 ASSET EXPLORATION HISTORY
MPRL E&P was awarded the block IOR-4 (Pyay field) Improved Petroleum Recovery (IPR) Contract by the Ministry of Electricity and Energy on 10 October 2013. Pyay field is situated on the Pyay structure trend in the proven oil province of the Prome Embayment Basin. The Pyay structure is a NNW-SSE trending elongated anticline, approximately 48 km long in SSE-NNW by 8 km wide, including two dip closures consisting of the Pyay South and Pyay North culminations (separated by a saddle). The anticline is bounded to the West by an eastward dipping thrust plane/reverse fault with oblique cross faults involving both 'Supra-thrust' and 'Sub-thrust' sheets. The length and width of the producing area is about 20 km and 2-3 km respectively. A surface geological survey was conducted from 1965-1996 and Gravimetry survey from 1996-1967. A total of 64 line-km 2D seismic survey was acquired by Myanmar Oil & Gas Enterprise (MOGE) from 1987-88. An additional 335 line-km 2D and 188 sq-km of 3D seismic data was acquired in 2004 by the previous Operator (Chinnery Assets Ltd).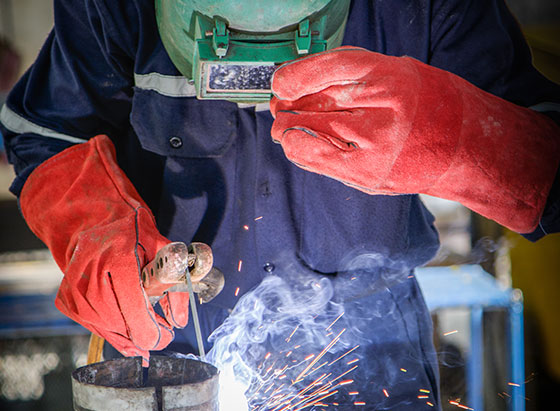 Key Facts
Locations:

Prome Embayment Area, Myanmar

Fiscal Regime:

IPR (Improved Petroleum Recovery) Contract

Block Size:

Approximately 381 sq-km

Participating Interest:

MPRL E&P Pte Ltd. (80%-Operator), MPEP (20%)

Current Period:

Initial Joint Study
Key highlights
Field Discovery Date

February 1965
Total Number of Wells

197
Peak Production

2,563
bopd in 1994
Total Investment Made Since 2014

US$1.76
million
---
Explore Other Assets