Having a long term vision and strategy is an important part of being a successful upstream oil and gas exploration and production company. At MPRL E&P, we believe in investing in the future, whether it be investing in the right opportunities, our people, or sustainable approaches towards how we manage our business.
Senior Executive Management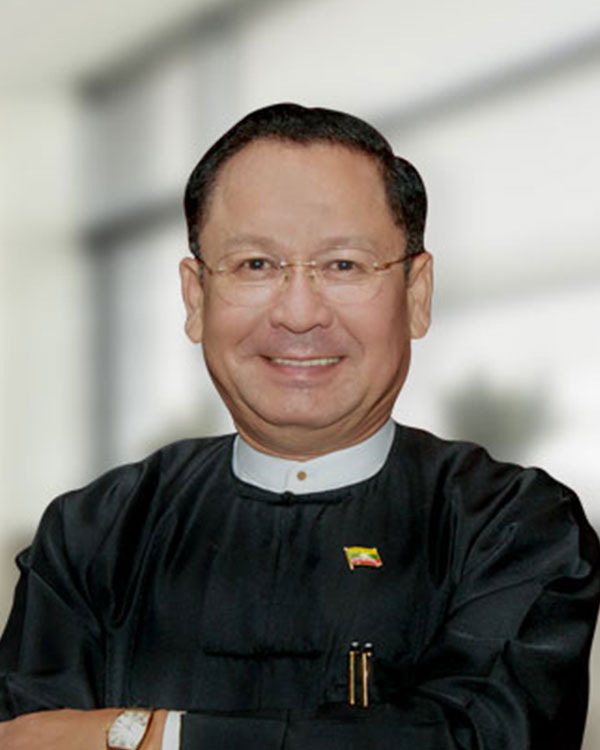 U Moe Myint
Chief Executive Officer
Chairman
---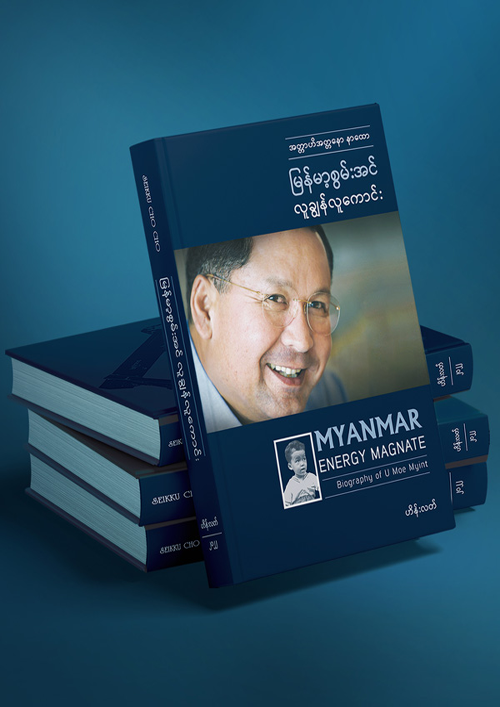 Myanmar Energy Magnate
"Energy will always play an essential role in regional and global development. Myanmar is a proven oil & gas province, yet remains one of the least explored countries in the world. We are here to lead the process of unlocking and realizing our country's energy resource potential and to do it in a responsible and sustainable manner, thus continuing to play a key role in the development of the country and ensuring economic prosperity for future generations."
U Moe Myint has over 40 years of experience working in the fields of aviation, aerospace, and energy, both in Myanmar, Asia Pacific, and the United States. He is the founder and Chief Executive of the MPRL E&P Group of Companies which employs a combined work force of over 1100 direct employees and over 1200 indirect employees. The MPRL E&P Group of Companies have been the leader in the energy sector of Myanmar for nearly the past three decades. The flagship company and upstream petroleum exploration and production arm of the group, MPRL E&P Pte Ltd., was founded in 1996 and boasts an asset portfolio consisting of five onshore and three offshore assets, all located in Myanmar. MPRL E&P Pte Ltd has also forged strong partnerships with world-class energy companies consisting of Woodside, Eni, Total, and Shell, and continues to be at the forefront of unlocking the nation's much anticipated energy resource potential, necessary to enable the unprecedented growth expected of Myanmar in the years to come. Myint & Associates Company Ltd. was the first Myanmar company to provide to oil and gas operators and their main contractors, services such as catering, logistics, construction, and manpower supply in the country. Founded in 1989, Myint & Associates continues to hold the majority of market share in the energy sector in Myanmar with regard to the services that it provides. Asia Drilling Pte Ltd. and Myanmar Independent Power Production Ltd. are companies founded in 2009 and 2012 respectively, and leads the MPRL E&P Group of Companies' drilling contracting, liquefied petroleum gas, and power generation initiatives.
Beyond the energy sector and as the country underwent a political transition into a quasi-civilian government in 2011, U Moe Myint also ventured into real estate development as well as information technology sectors. Myint & Associates Construction Company Ltd. is the property development arm of the group and has a development portfolio of projects consisting of the Ngwe Saung Yacht Club & Resort, the only five star resort in Ngwe Saung Beach, Myanmar, as well as Vantage Tower, Myanmar's first Grade (A) commercial office property. Vantage Tower is one of the most well recognized commercial office properties in Yangon and was awarded the awards for Best Overall Commercial Property, Best Office Property, and Best Office Architecture during the 2015 Myanmar Property Awards. Myint & Associates Telecommunications Ltd. is the information technology arm of the group and is the developer and operator of M&A Data Center. Operational since 2015, M&A Data Center is the country's first and only Uptime Institute accredited Tier III data center that currently provides colocation, cloud computing, and hosting services to both local and international private enterprise, as well as to the government.
U Moe Myint was born in Yangon, Myanmar in 1952. U Moe Myint attended Methodist English High School in Yangon, up to 8th Standard, and graduated high school from Ruam Rudi International School in Bangkok, Thailand. U Moe Myint attended Marshall University in West Virginia and the University of Yangon and holds a Bachelor of Science degree in physics. He was inducted into the Hall of Fame of Marshall University Lewis College of Business in 2016. After his graduation and before venturing into the energy industry, U Moe Myint first became a commercial airline pilot and served for the only national flag carrier, Burma Airways, for over 12 years and accumulated nearly 13,000 flying hours, during which he was also actively involved in training other pilots in utilizing various flight simulation devices. Upon electing to take early retirement from public service at the age of 35, U Moe Myint moved to California, USA, where he worked as Vice President at Interaero Inc. and Emro Engineering Inc., both companies of which were involved in the manufacture and export of dynamic motion flight simulators, parts, and equipment for high performance aircraft.
U Moe Myint is also the founder of U Moe Myint & Family's Education Foundation which provides middle school, high school, and university students from Myanmar with scholarships and grants to best enable their learning and educational advancement. Scholarships have been provided to Myanmar students who have obtained their university degree both in Myanmar as well in other countries such as Thailand, Singapore, Malaysia, Australia, and the United Kingdom.
For the past twenty eight years, U Moe Myint is the sole sponsor and promoter of the sport of sailing in Myanmar. He currently serves as the President of the Myanmar Yachting Federation, the Past Commodore and Honorary Life Member of the Yangon Sailing Club (a club founded in 1924), Founder and Patron of the Myanmar Optimist Dinghy Association, and a member of the Myanmar National Olympic Committee.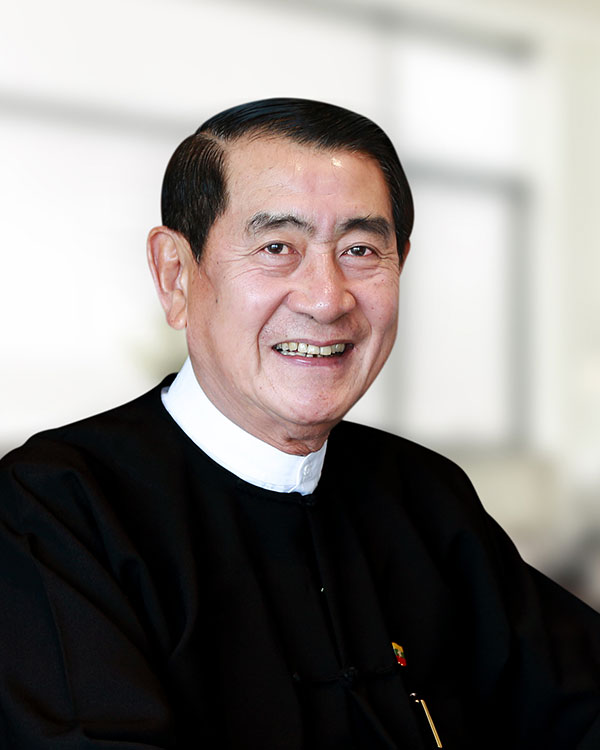 U Myo Tin
Deputy Chief Executive Officer
Executive Director
"Our country is embarking on a journey of rapid development and positive change and it is truly exciting to play an integral role to support this. At MPRL E&P, we will obtain the right results, the right way, all the time. This approach enables us to continuously enhance our ability to be an effective, profitable and trusted energy partner."
U Myo Tin is responsible for developing and guiding company strategy and policies whereby ensuring that business conduct meets all compliance requirements.
U Myo Tin joined the oil and gas industry in 2005, initially serving as the General Manager of Myint & Associates and then subsequently as General Manager of MPRL E&P. Prior to his career with MPRL E&P, U Myo Tin spent 30 years in the Myanmar Air Force as a squadron fighter pilot and was eventually promoted to the rank of Brigadier General when he became a Base Commander. He was subsequently assigned as the country's Army, Naval, and Air Force Attaché to the Socialist Republic of Vietnam for six years, and upon his return to Yangon, served as Officer-on-Special Duty at the Ministry of Transport.
During his distinguished military career, he was twice awarded the Gallantry Medal. U Myo Tin's long service in the Air Force has provided him with the leadership qualities, administrative experience, and strategic vision required to successfully manage people, guide strategy, and leverage a unique approach towards resolving complex situations.
U Myo Tin obtained his undergraduate degree from the Rangoon Arts and Science University and is also a graduate of the Air Command and Staff College in Alabama, USA. He currently serves as one of the Vice Presidents of the Myanmar Yachting Federation and also serves as Commodore of the Yangon Sailing Club (a club founded in 1924).
Daw Nu Nu Lwin
Chief Compliance Officer
"Consistently achieving our goals is part of excellence in performance. The other facet that is equally as important is how we went about and achieved them. Upstream energy projects require a long term vision and carefully planned execution, whereby sustainable practices involving both internal and external stakeholders are vital for continued success. At MPRL E&P, we are proud to deliver value through striving to adhere to international industry best practices and standards even when we are not bound or required to do so."
Daw Nu Nu Lwin is responsible to ensure that the organization is being managed and operated in compliance with legal, financial, and regulatory requirements and that our people are conforming to our internal policies, procedures, and standards of conduct.
Daw Nu Nu Lwin assumed the role of Chief Compliance Officer of MPRL E&P in early 2014. Prior to joining MPRL E&P, she held various positions in both Myanmar and Singapore in finance and accounting roles. Her last position was as Chief Accountant of Texcamp Investment Pte during which she was based in Singapore.
Daw Nu Nu Lwin is a Certified Public Accountant, licensed by the Myanmar Accountancy Council, which is headed by the Auditor General of the Republic of the Union of Myanmar. She graduated from the Yangon Institute of Economics in 1988. In 2000, she obtained a Diploma of Managerial Principles from the London Chamber of Commerce & Industry.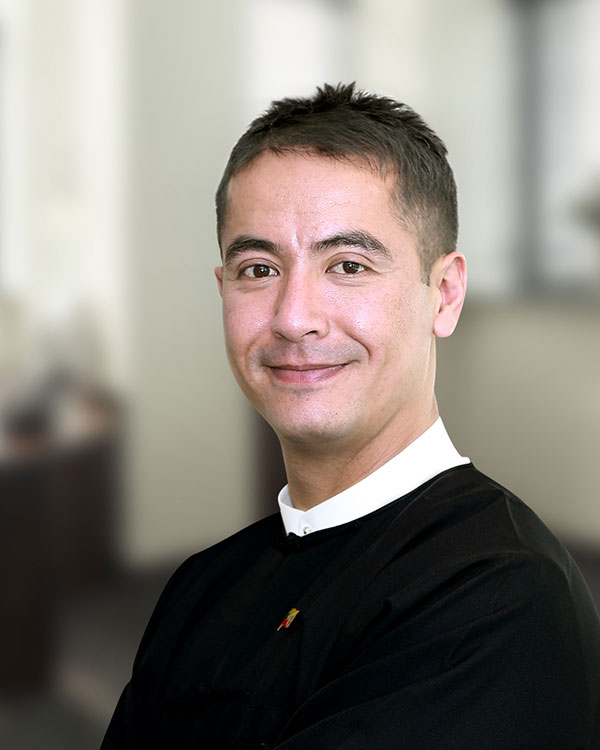 U Sithu Moe Myint
Chief Operating Officer
Executive Director
"Leading at the forefront of the energy value chain and driving progress in the nation through the work that we do is truly rewarding. Here in Myanmar, the business environment is constantly changing and at MPRL E&P, we will continue to adapt and evolve in order to remain resilient and consistently create value – not only in monetary terms, but as well as within the context of socio and environmental performance."
U Sithu Moe Myint is responsible for developing and executing company strategy whereby he provides direct oversight to all functional and business support teams.
U Sithu Moe Myint joined MPRL E&P in 2012 in the role of Deputy Technical Manager and assumed the role of Country Manager in early 2016. Prior to joining MPRL E&P, he spent most of his career with Chevron providing asset development support to conventional oil, heavy oil, and deep water gas projects. He commenced his career with the Kern River Asset Development Team in Bakersfield, California as a reservoir engineer supporting development activities for both conventional and heavy oil opportunities. He was later on transferred to Chevron's Australia Business Unit providing deep water gas development petroleum engineering and planning support to both the Gorgon and Jansz-Io LNG projects in preparation for FID. Before he left Chevron, his last role was as Australia Business Unit Reservoir Management Champion where he provided reservoir management support to all asset development teams.
U Sithu Moe Myint obtained both Bachelor's and Master's degrees in Petroleum Engineering from the Colorado School of Mines. He is one of the founding members of the Myanmar SPE Section and continues to serve as a section officer. He is also a two-time South East Asian (SEA) Games gold medalist in sailing and currently serves as one of the Vice Presidents of the Myanmar Yachting Federation. He also serves as Vice Commodore of the Yangon Sailing Club (a club founded in 1924) and is an avid sailor.