MPRL E&P acknowledges the importance of engagement and buy-in from all its stakeholders and disclosing information and providing platforms to promote 2-way communications are crucial factors in building trust and earning a social license to operate.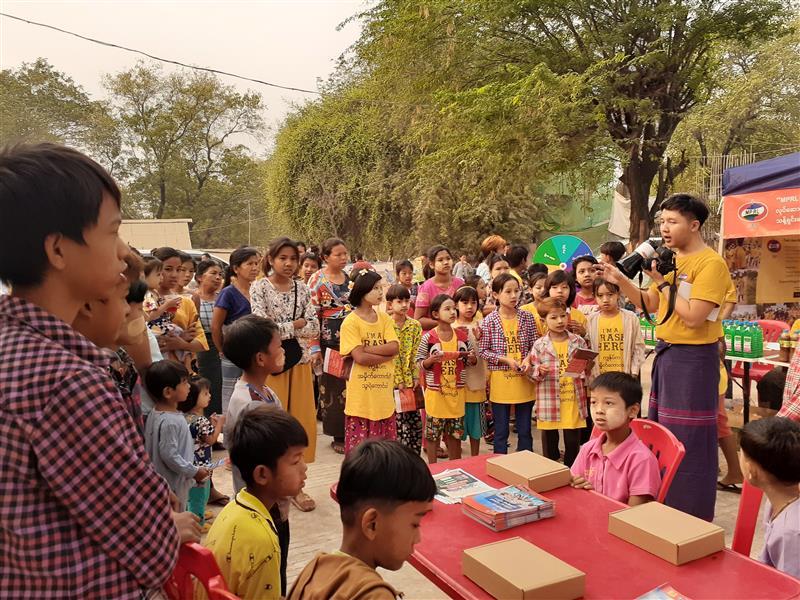 Under the framework of UN Guiding Principles on Business and Human Rights, MPRL E&P defines an operational grievance mechanism as a formal, non-state, preventive and effective mechanism designed and managed by the primary stakeholders of the project to raise, assess, investigate and resolve concerns and grievances associated with the company's operations.
Further, the Operational Grievance Mechanism serves to complement the ongoing human rights due diligence process and identify adverse impacts associated with human rights which are not otherwise captured in the company's impact assessment exercises.
MPRL E&P is highly committed to responding to concerns, feedback and complaints, including but not exclusively, on human rights, in a timely manner with all primary stakeholders in a confidential space while the views of complainants are respected and will not be discriminated against in the process.
Over time, by working together to minimize adverse impacts and address needs where relevant, a partnership is established between project-affected stakeholders and MPRL E&P.
The Operational Grievance Mechanism at Mann Field
MPRL E&P works closely with the operator of Mann Field, Myanma Oil and Gas Enterprise (MOGE), providing advice, support and guidance. It has applied a multi-stakeholder approach to designing and managing an Operational Grievance Mechanism (OGM) in Mann Field as the very first mechanism that has been facilitated and managed by both the host community, Myanma Oil and Gas Enterprise (MOGE) and MPRL E&P.
The OGM enables the community stakeholders to voice their concerns directly to the company first, instead of turning to third parties, and enables the company to respond to their concerns early before they escalate.
The OGM was piloted in 3 out of the 14 surrounding villages in Mann Field in April 2014, with a full roll out to the whole community four months later. During this time training was provided to local community volunteers, community meetings were held, information boards erected, and informational cartoon distributed to improve awareness. Grievance collection boxes have been set up in strategic locations such as village intersections with high foot traffic. In addition, to promote wider community awareness and knowledge of the OGM, mass campaigns on OGM were mobilized for several consecutive years.
Designing a grievance mechanism facilitated by community volunteers has proven to be successful as trust is immediately captured. In addition, strengthening the capacity of volunteers has led to improved decision making and empowerment.
Method to Access the OGM
The methods to access the grievance mechanism have been widely publicized within the communities since the full rollout of the mechanism. Access to the mechanism is free of charge, and registering a complaint involves no costs nor retributions. Anyone can inform us of their grievances, complaints or concerns at a variety of access points within the communities and these are: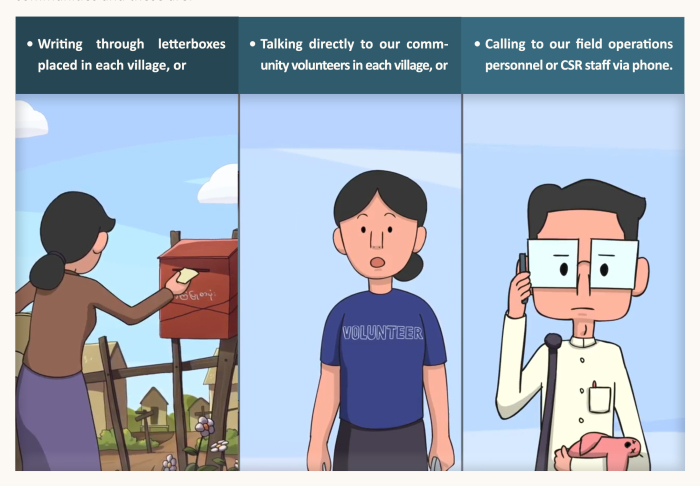 Timeline and Procedure
All grievances will be handled in a confidential and dialog-based manner.
In general, the OGM aims to
Acknowledge receipt of grievances within 1 to 3 working days;
Provide feedback to the complainant within two working weeks;
Close out grievances within 30 days from receipt; and
Target 50% satisfaction rates with the process, and outcome of grievance resolution.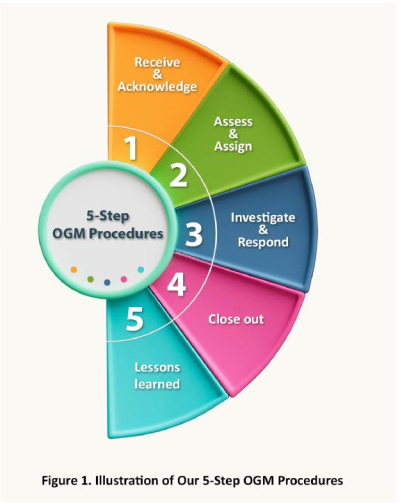 Key Performance Indicators of the OGM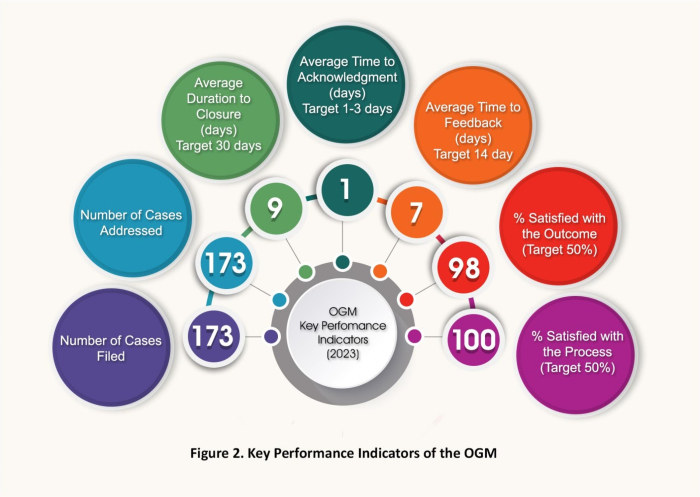 ---
OGM Quarterly CSR Bulletin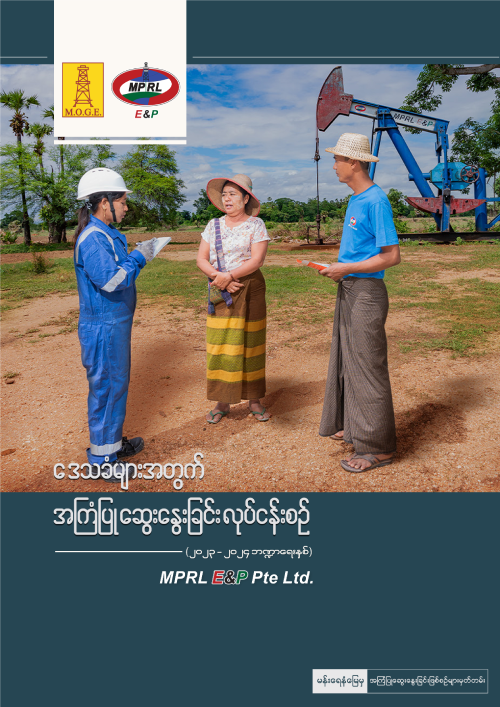 MANN FIELD GRIEVANCE PROGRESS UPDATE REPORT-MYANMAR (FY 2023-2024)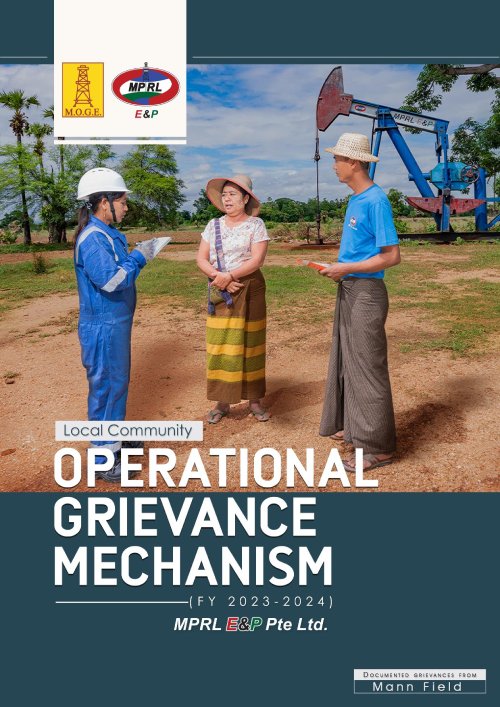 MANN FIELD GRIEVANCE PROGRESS UPDATE REPORT-ENGLISH (FY 2023-2024)
---
OGM Cartoon
---
OGM Pamphlet